No Comment
If it has to do with R&B, we wanna hear it. This nice mashup caught our attention recently by Sango — it's a blend of Justin Timberlake's Cry Me a River and One In a Million by Aaliyah, which birthed, BB Don't Cry (It's Gon' Be Ok).
Thank you, AO! Listen below.
Readmore
2 Comments
It's been some time coming, but this young talent, DYoung has risen from the obstacles that surround striving for your dreams. Back in the summer he gave us a Rihanna cover, here he gives us a cover from one of the artist that inspires his love for music, John Legend's beautiful love song, All of Me.
DYoung will be performing this cover + a couple of songs he wrote himself, at club Whisky a Go Go (8901 Sunset Blvd, West Hollywood, CA 90069), November 26, 2013. Come out and show your support.
Look out for his next cover, dropping next week and give him a follow on Twitter: @mrDYOUNGIN
Press play below, and give us your thoughts.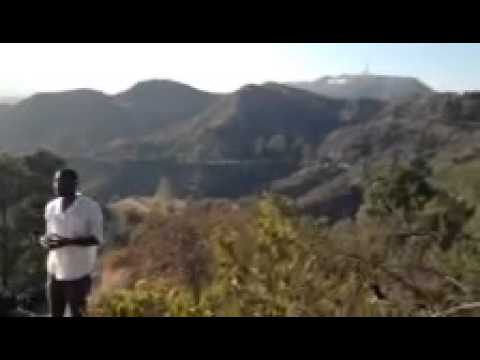 Readmore
No Comment
Following his marriage to Christine Teigen, John Legend includes his wife in his All of Me video, off his Love in the Future album.
In the video, the couple opens their home and display their love for one another in black&white visuals.
Watch them exude their love below.
Readmore
No Comment
While at Rock the Bells, we ran into Grammy Award winning rapper, Lecrae, and interviewed him in his trailer.
How does it feel to win a Grammy? How does the hip hop industry treat him because he's a Christian rapper? What separates him from other artists in the game?
Watch below.
Side note: Lecrae was kind enough to give PorterhouseLA and I his last couple Vitamin Waters from his own trailer. "Love is love," he told us. That's love!!
Readmore
No Comment
With the success of her latest project, Earth To Arima, Las Vegas artist Arima Ederra releases a new track for us to vibe to produced by Airlocke.
Readmore
1 Comment
Early this AM on Power 106 , Big Boy receives a surprising call from one of our Legends of this Summer, Jay Z for an exclusive interview for Big Boys Neighborhood. Jay weighs in on all matters like hip hop at this moment in time, Kanye West, shooting Holy Grail, Legends Of The Summer tour, being a father, and many other things evolving in his life.
"You ain't going nowhere man you love it too much… There is no way you're getting up this early in the morning for money; I mean of course the money is great but you love it, you love what you do", says Jay on always progressing his craft and pushing the culture forward.
Listen to the full interview on all things Jay Z w/Big Boys Neighborhood below. Thoughts?
Readmore
No Comment
We all have had our good and bad moments when it comes to dating/relationships. But none of us like to end on bad terms with our partners. We want to help give you some self-evident tips on how you can date and actually keep the relationship smooth sailing. Of course no affair will ever be impeccable, but it's what you bring to the table energetically.
One thing about dating and relationships is failing to just smile through the bull. You can't always expect for someone to be 100% ideal to the list of qualities you have created in your mind of the perfect person.
Now if you want to continue and grow in this relationship, do NOT air any of your issues on social medias. This only gives the outside world a reason to speculate on business that only you and your partner should be figuring out. Another thing ladies and fellas be considerate of who you put your focus on, don't make one or the other feel that whatever is happening in your phone is more significant.
Finally to wind up, do not smother each other. You should be able to exist as individuals with your own life achieving separate goals. In other words don't get lost trying to become the other person's world. Compromise and positive support should always be granted, if you are not going to believe in the others dreams and goals why waste any of your times?!
You will find with these 7 effortless tips, how to evolve positively when having mutual feelings of love or interest with someone you just started dating, or someone you have already built something with.
Enjoy the tips below, and give us your input through comments.
· Joy – things do not always have to be so boring. Just like you'd treat a homie/homegirl let there be lots of spontaneity, youth, and laughter going around during the dating process and even after when you have already built a solid foundation.
· Trust & Honor – loyalty is big and important; treat one another the way you would like to be treated.
· 1+1 not 2+Social Media – just like RiRi sang Ain't Nobody's Business, neither publically nor subliminally should anybody know what's going on in your relationship.
· Business & Pleasure- basically if work or family business is not what you are looking at on your phone; you should not make the other person feel as though they are less important and stay stuck on your phone.
· Breathing room – let one another BE! You have all your life's to share special moments with, and not get bored of one another.
· Compromise + Support – in order to grow in affection you should have each other's backs. Goals, dreams and accomplishments should all be genuinely supported from both parties.
· Always remain true to YOU – sometimes we can tend to steer away from our own purpose just to fulfill the others not realizing that we lost ourselves in the process. Don't be that person; love yourself firsthand in order to learn to love the other.
Readmore