1 Comment
Remember the Vine video that had us all repeating, "I'm a boss ass bitch, bitch, bitch!" Well, that song was actually a school assignment by a trio out of South Central, CA who go by the name of PTAF. #FunFact.
I had the chance to chat with these bright ladies, and learn a couple boss ass things.
Take a look below and follow @PTAFMusic on Twitter.
Readmore
No Comment
Background Info: Scoop DeVille has been in the game for quite some time now, producing tracks for hot artists such as Snoop, Fat Joe, Travis Barker, Busta Rhymes, and many more. When you think of Scoop Deville today though, you think of Poetic Justice & The Recipe X Kendrick Lamar.
Fun Fact: Now Poetic Justice was one of the hottest tracks for #GKMC on a variety of hop hop weekly charts. As mentioned in the interview, DeVille's mom was a huge Janet Jackson fan which highly influenced his sampling of Janet Jackson's song, Any Time, Any Place on the Kendrick Lamar Poetic Justice track.
DeVille is a great example of a go-getter and a hustler. Chasing your passion never ends, and as he mentions in the video, "He's never really satisfied!"
Watch Scoop DeVille release some interesting insights about his personal life and goals with Karmaloop TV.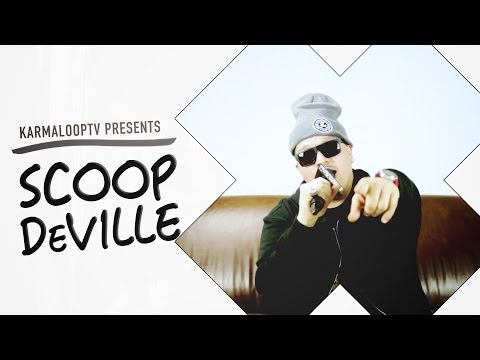 Be bigger and be more concrete!
Readmore
No Comment
Tech N9ne is known for his rapid raps and intricate verses. On his part 2 interview with our girl Nicky G, he talks about forgetting lyrics on stage and how he double-dutches back on track.
He also revealed that he's working on a rock EP and will be releasing it on November 5, 2013.
Watch below as he elaborates, denies devil worshipping and kicks a quick freestyle.
Follow @TechN9ne & @NickyGeezy
Readmore
No Comment
Def Jam's Logic stopped by the L.A. Leakers studio to chop it up with the guys (interview coming soon) and of course, couldn't leave without doing a fast spitting a cappella freestyle.
Readmore
No Comment
Our homies at Swaggatory sat down with one of our favorite female MC's, Bebe O'Hare from Chi-Town. In his 3-part interview, Zyaire talks about her music start, what to expect from her upcoming mixtape, her favorite battle rappers on youtube and her favorite spots to eat in Los Angeles.
Stay tuned for part 2 of the interview releasing tomorrow!
Via Swaggatory
Readmore