No Comment
Sevyn Streeter is a singer-songwriter who has written hits for some of the biggest names in the game ranging from Chris Brown to Alicia Keys. From the tender age of nine she knew singing was her thing leading her to compete in some of the most profound singing competitions. Now at Atlantic Records, Streeter dropped her debut EP Call Me Crazy back in 2013. "Next" was an original track on her EP but we have the newly released remix with Kid Ink. Check it out!
Readmore
No Comment
Rich Quick follows up the infamous Sad Songz EP will a new track that exemplifies the meaning of love. STANKFOOT's production creates the beat that sets the rhythmic and hypnotizing tone. Listen to May I, Say I, below.
Follow @RichMFNQuick
Readmore
No Comment
R&B artists are coming out the woodworks to drop new music today, but the consistent (and freakin amazing) Jojo came through with some gold, aka a mini EP called #LoveJo.
The mini EP #LoveJo features four tracks including covers of Anita Baker's "Caught Up in the Rapture" and Phil Collins' "Take Me Home," both produced by Da Internz. She also soars with her beautiful rendition of "Glory," inspired by opera singer Kathleen Battle.
Listen below.

Via Rap-Up
Readmore
No Comment
Making noise in Philly, Trel Mack releases the video for the intro of his Inspired by Greatness EP.
Enjoy above. Plus, catch the stream of his project below. Follow @trelmack.
Readmore
No Comment
We are so proud of this man! Ty Dolla $ign officially dropped his Atlantic debut project, Beach House, a couple weeks ago. We remember first meeting him back in 2008, when Toot it and Boot it first dropped. *tear.
Now, he's back with an awesome video, following him on the day the EP dropped. Watch the quick clip below.
Download the Beach House EP HERE.
Readmore
1 Comment
Artist Tyga has proven to have a great instincts when it comes to discovering new talent as seen through rapper Honey Cocaine. He has done it again as we see new artist Esty take the music scene. Her music is smooth and thought-provoking, as she is often described as the female version of The Weeknd. She has an EP coming out in March to look out for as well.
Tell Us What You Think: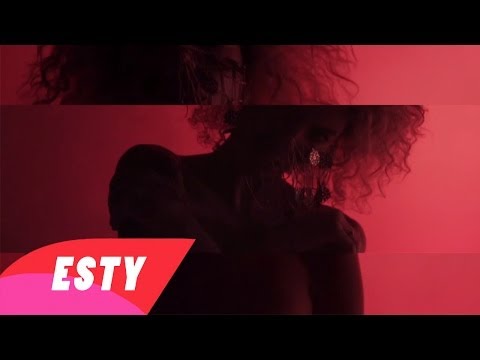 Readmore
No Comment
Following the soulful cover of Jodeci's Freekn' You & their snippet of Black Opium, Jake&Papa reveal the tracklist for their upcoming EP, Athena's Erotica.
In this second installment of Road to Athena's Erotica, you see both singer/song-writer's talking about their favorite songs off the project, plus a little bit more.
Handcuffs, Black Opium, Fuck My Soul, and Body on Mine are just a few tracks you can expect on the project. Watch below for more.
Athena's Erotica is due January 2014.
Readmore