Will Smith sings the "Fresh Prince of Bel-Air" rap
No Comment
While on his European promo tour of Men In Black 3, the Fresh Prince Will Smith visited The Graham Norton Show and recited America's favorite song… the Fresh Prince of Bel-Air theme song.
Dope how everyone in the audience knew every single line! We were singing along too.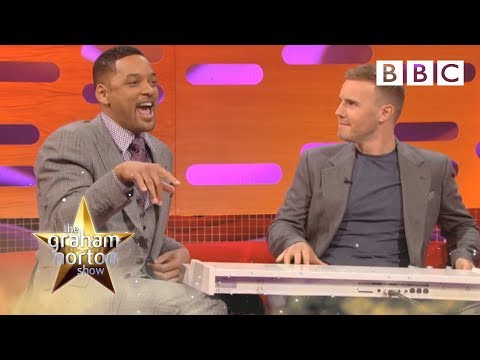 No Comment
Checkout their new visual Celebrating Life by two young skillful rappers, Casey Veggies & Rockie Fresh! Both Veggies and Fresh are collaborating on a PUMA sponsored EP called, Fresh Veggies. Expected to be released December 16th, Fresh Veggies should most definitely be a dope tape to end the year with. Presented by Puma and directed […]
No Comment
Following a string of R&B Christmas spirit, Mateo releases a video for his heartwarming track, Home for Christmas. In the video, you see him singing and struggling in a NYC train station, and detouring to his family's house for Christmas. Get in the spirit below.
No Comment
TDE's Kendrick Lamar hung out with 247 Hip Hop and chimed in on their "Wild Story" feature. In the video, K.Dot opened up about the first time he witnessed a girl crying for him, followed by a group of 6 girls rushing after he got off stage. Watch the humble Compton rapper talk about it […]
No Comment
Three years ago, Karen Civil launched her annual 'Live Civil' brunch with the focus of bringing together an intimate group of dynamic young women who are committed to their craft and dedicated to the progression of women everywhere. Some of this year's guests included Roslynn Cobarrubias, Miss Mykie, Karrueche Tran, Melody Thornton, Nicky G., Melissa […]